Sign up

and we'll keep you up to date with our products and new releases!

Email

*

First Name

Last Name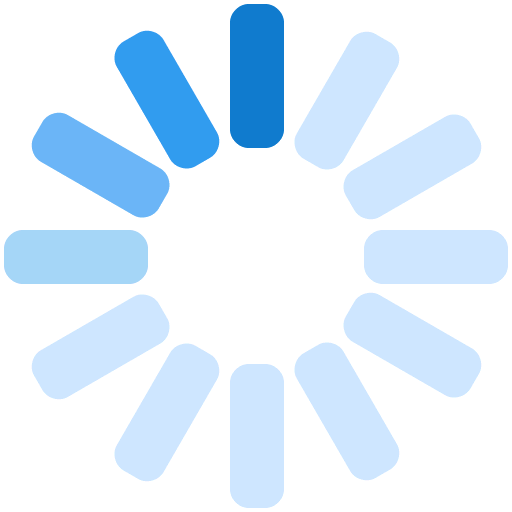 Simple Fashion Point of Sale
A retail Point of Sale solution built for fashion and clothing brands.
Advanced functionality witn an intuitive interface at an affordable price.
Request a Demo
Learn More

Affordable
Pret-a Pos is elegantly designed with fashion in mind. We provide everything that you're looking for in a modern point of sale system for a fashion store, all for just $135 per month. Regardless of if you have a Windows based pc in-store, or an iPad, Pret-a-Pos will have you managing sales efficiently in no time.

To find out more on how Pret-a-Pos will work in your fashion retail store, get in touch with us today.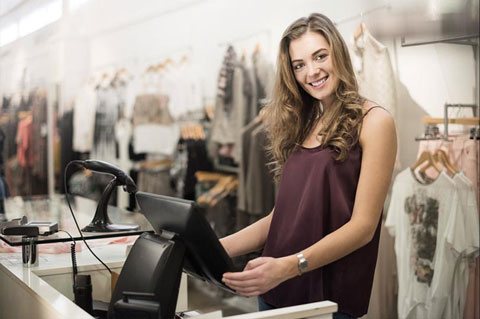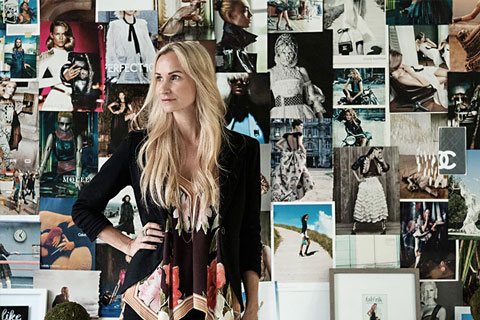 Fashion Focused
The focus of Pret-a Pos is to provide a highly functional Point of Sale system that has a modern, intuitive interface enabling your staff to use it confidently in a matter of minutes.

We also understand how frustrating it can be trying to make a traditional Point of Sale system work across the many colours and sizes associated (and the potential for large numbers of SKUs) with the fashion industry. As everything we do is specifically for the fashion industry, we are sure you will love using Pret-a-Pos in your store(s).
Fully Featured
You need a point of sale system that has a great range of features, and we have delivered this with Pre-a-Pos. From its intuitive user interface and logical process flows, to loyalty points, member-level assigning and Mailchip integration. Pret-a-Pos has the features you need to help sell more in-store.

Next are the huge benefits you get with having a Point of Sale system that links in with a back-end management software system. As your Point of Sale system will be always been connected with what is happening in any other store(s) and your e-commerce website, your staff will be able to see the correct stock levels at all times and be able to quickly assign stock to a store as required.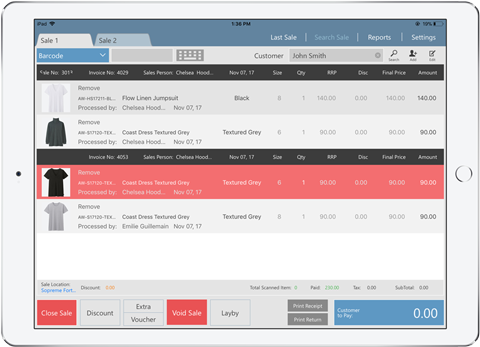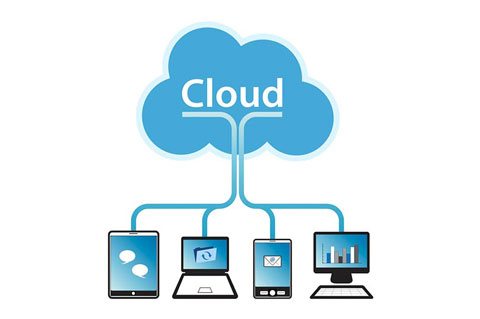 Cloud-Based
By having your store's Point of Sale system in the cloud you don't need to bother staff with updating or securing this vital part of your retail fashion business, we take care of that for you.
Easy to set-up. Easy to use. Powerful to run!
Not only is Pret-a-Pos a fully-featured POS, it is also one that your staff will be able to pick-up very quickly – no big learning curve taking them away from customer service and selling!
What they say about us
Nikita Sernack from Nookie

"We use Indigo8 to run our wholesale business and our successful web store. Having everything in one system will change your business."

Lisa Maree Boersma from Lisa Maree

"We needed a multi-currency solution to handle our world wide orders. This is it."

Jane Kidston from Three of Something

"Our industry experience allowed us try many fashion software solutions. Indigo8 was the easy choice when we started our own label."

Jeremy Somers from We Are Handsome

"It's just the best solution available! We run our eBoutique, track our world wide sales in multi-currency's and manage our agents from it."

Samantha Jones from Luxe Industries

"We needed a system to help us get organised. Indigo8 was the only one we could fully understand."

Anthony Bittar from TCF Sourcing

"Buying Indigo8 is an easy business decision, their system will run your entire operation, with excellent customer service at the right price"

Dean Flintoft from Australian Fashion Label

"Indigo8 is the only provider we found that could combine our fast fashion development requirements with a powerful Invoicing and Inventory solution."
Indigo8's Lite fashion business system is perfect for small fashion businesses and wholesale companies alike. Indigo8 Lite will hold all of your style information, build Sales Orders, generate consolidated Purchase Orders for your suppliers, warehouse stock and invoicing of customers.

Starting from as little as $129 per month, with Indigo8 Lite even the smallest fashion company can afford to get organised

Our Enterprise fashion business system has everything the Lite system has and so much more…

As your fashion company grows and changes, so will your system requirements. Hold fabrics and trims. Grade styles. Generate costings and tech packs from a Bill of Materials.

As your fashion company will have it's own specific needs, our Enterprise system has been designed to be customised to meet these specific needs, ensuring a software solution that will create many efficiencies within you business, saving you hundreds of hours a year.

Our Agent App is a sales tool for sales agents to receive products from any Indigo8 Enterprise system account.

When Sales Agents are at an Expo or showing, they can use it to take orders in a beautiful yet efficient manner, that empowers both the agent and the customer via a clear, simple and visual interface.

The Sales Orders are then sent automatically back to the brand, creating a seamless ordering network that we call AGENT CONNECT.

Pret-a-Pos is a leading point of sale system designed specifically for retail stores servicing the fashion and apparel industries.

Giving you the ability to capture customer information, generate gift vouchers, run promos, mark as VIP and integrate with MailChimp and when you add stock, it will be with all colour and sizes by style, Pret-a-Pos has become the first choice for growing fashion labels.

With no set-up fee, and only $135 per month, Pret-a-Pos may be the most affordable fashion retail software on the market!
Start the conversation today
Enterprise
Implement in weeks
Click here to start the conversation
Let's talk about
Lite
Enterprise
Name
*

Email
*

Company
*

Country
*

Message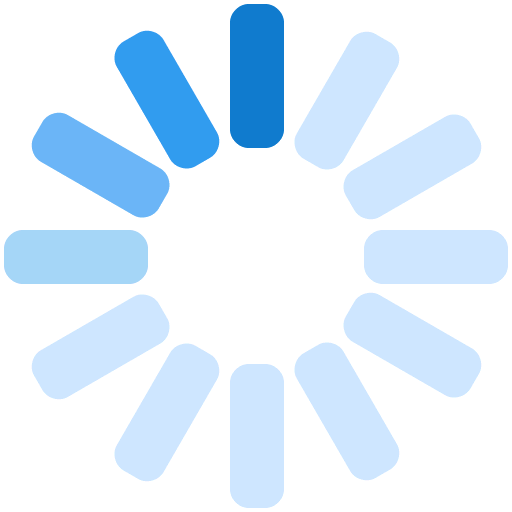 Start Conversation