A guide to Omni channel selling
with Indigo8 Fashion Software Solutions
---
Thank You! The Omni Channel Guide has been sent to your email.
Return to Home
How we help grow fashion labels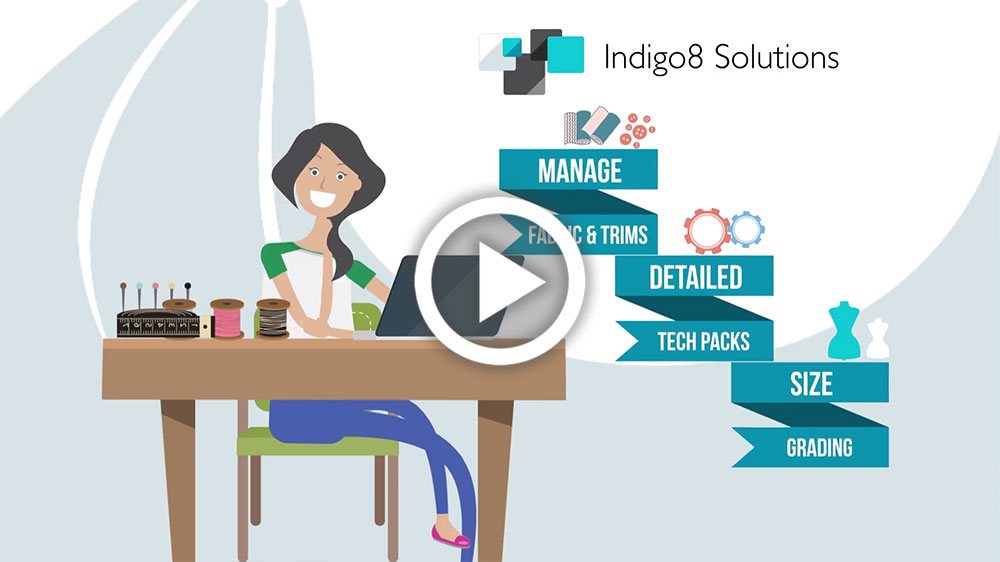 Sign up

and we'll keep you up to date with our products and new releases!

Email

*

First Name

Last Name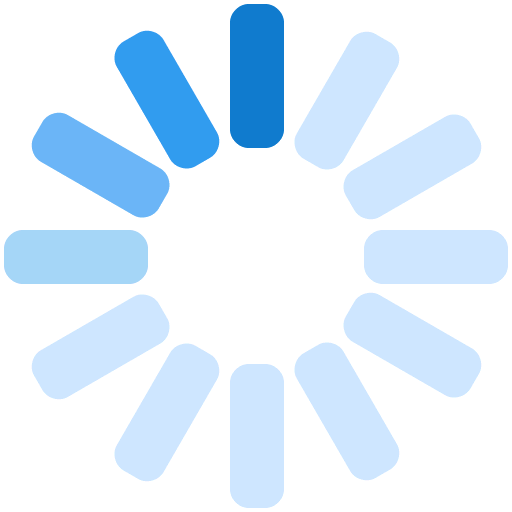 Inventory & Order management for fashion brands
An all-in-one platform that integrates inventory across your business
Looking for a TradeGecko Alternative?
Looking for a software alternative to TradeGecko that offers more feauture and dedicated customer service?
Indigo8 can manage your inventory and the entire lifecycle of a product; from fabrication to retail.
We integrate with major wholesale, accounting and eccomerce partners so you can run your business from one simple platform and reduce your daily admin tasks.
Find Out More

Specialized and catering perfectly to modern fashion brands,
streamlining inventory management & warehousing into an effortless process
CUSTOMERS SYNCHING INVENTORY & ORDERS WITH THE ICONIC & SHOPIFY
Inventory Management
Indigo8 will integrate inventory levels across your entire organization.
Our systems optimise open inventory across multiple locations to increase sales, lower costs and automate replenishment.
Sync inventory across multiple online stores. Combine stock levels from multiple physical locations into a single inventory pool, Set Reserved stock levels or be completely open to sell?
In-turn retail stores can access online inventory and process orders with the click of a button. Customers in-store can essentially shop from all available stock.
Wholesale inventory can also be intelligently integrated into the retail inventory pool. Indigo8 also has its own PRE-ORDER management tool for seamless purchasing, warehouse arrival and fulfillment of those orders.
Retail Management
Create a unified experience where customers can shop online or in store. Return online or in store, gain loyalty points across all sales channels.
Online
Our website updater is an amazing tool for managing unlimited stores in a way that dramatically reduces data entry times and ensures that products appearing on many sites are synchronised.
Send Products from Indigo8 to Shopify
Sync inventory across multiple platforms
Manage all pricing and markdowns from one screen
Collate all Shopify orders into the one system
Retail Stores
A seamlessly integrated POS solution which allow you to do much more.
Products appear automatically (no data entry)
Online orders can be returned in Store creating a seamless customer experience
Creating a seamless customer experience
Mark downs appear automatically and can be managed globally from one place
Integrated with loyalty programs
Product Management
In our industry products are more than a number, they're a design made up of components, fabrics, trims, technical drawings and specifications, which can all be managed in Indigo8
Rapid Entry Product Screen (List View). - Enter styles in minutes.
Detail Entry screen. - Hold full componentry for detailed tech pack generation.
Bulk Pricing Screen - Cost entire collections with just a few mouse clicks.
Component Manager - reduce data entry.
Specification Manager - automated spec grading with full version history.
Build styles using drop n drop, assign them to collections, build lists, cost forwards and backwards. Suppliers can access information through our supplier access screens. Store everything you can possibly imagine, in the most dynamic way possible.
Warehouse Management
We provide advanced WMS features that enable you to run large warehouses dispatching thousands of orders each day, complete 3PL integration in any country of your choice or a combination of both.
Arrive incoming purchase Orders, scan, bin locate and manage back orders when required
Full 3PL integration - fully outsource your warehousing while maintaining overall stock visibility and control
EDI integration
Individualised Pick n Pack processes for;
Wholesale Orders
Single Unit Online Orders
Multi Unit Online Orders
Maximise your warehousing capabilities and do much more with far less.
Wholesale Sales
Enter orders manually, import or integrate through Joor, Brand boom or Nu Order (coming soon). Or use one of the many tools we have to support internal and external sales people and agents. We even manage agent commissions.
Once orders are received, a number of time saving tools replace long repetitive tasks;
Deposit Invoices can be generated in bulk and sent directly to the customer with payment links to ensure rapid payment.
Cash Before Delivery (CBD) invoices that integrate with XERO/Stripe so that the system will know as soon as the invoice has been paid and release the order for pick n pack.
Seamless Returns / Credit management
Drop styles with poor sales from production and update many orders accordingly with just a few mouse clicks
Bulk Purchase Order consolidation in minutes
Automatic freight calculation
Identify customers as Cash Before Delivery or having specific term days and apply relevant functionality accordingly
Auto suspend customers based on credit limit or overdue days.
Advanced Reporting
Our visual reporting module shows what's selling, how much you have left and when you will run out and lets you easily re-order, suggesting the size curve to buy. You mark down directly from the report and see your worst sellers as well, it's the best.
If you want to build your own reports, then we created the world's easiest report builder. You simply drag the fields you want onto the report builder, tell it how you want it consolidated and press Print. You can even save them for later use.
If you have repetitive reports then you can have the system run and email them out to people at a given time. This is just a sample of Indigo8's reporting capabilities. Basically if the system holds the data we can report on it any way you like.
NEW
Our new high volume pick & pack module lifts your warehouse capabilities exponentially.
Minimising errors and costs, our new module can effortlessly manage thousands of online orders per day.
Stripe
Mailchimp
Shippit
Joor
Ramp Logistics
The Iconic
Klaviyo
Payment Express
Loop
Returns Magic
Is this what you're looking for?
Tick the boxes matching your business
Inventory
Sync Inventory between many online stores
Track / Maximize Open Inventory
Sync Inventory with the Iconic
Warehouse
Dispatch Wholesale Orders
Retail / Online
Have Multiple Shopify Sites
Operations
Want to automate your operations
Operational issues are impacting growth
Want to integrate all aspects of your business
Run your entire
BUSINESS
from a single beautiful
INTERFACE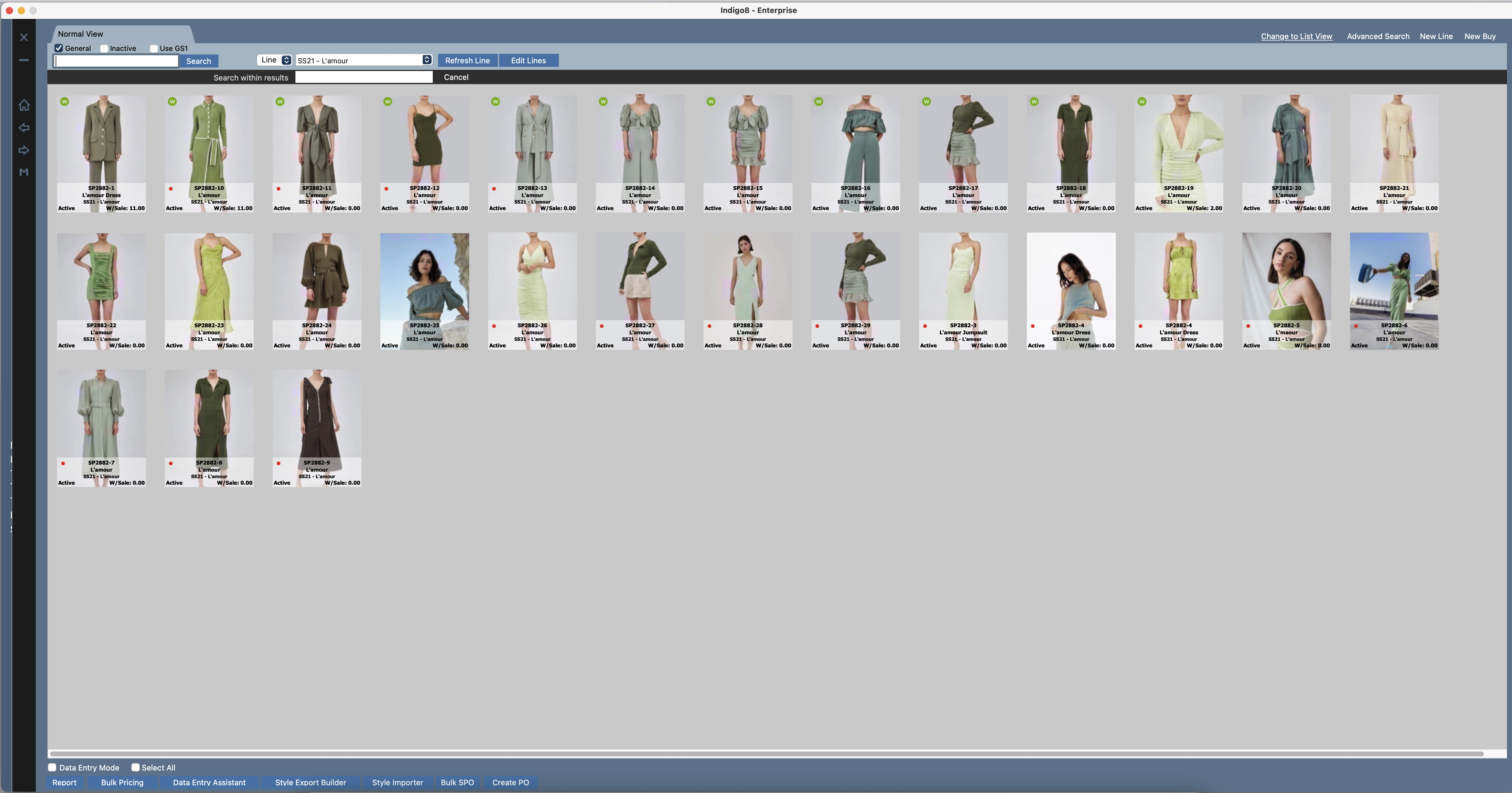 Flexible Solutions
If you are a growing company wanting to implement best in class processes that will drive efficient by automating repetitive tasks and gain new insights into your business then start the conversation today.
Staff
Stores
Online Orders per month
Styles p / year
Customisation
Starting Price
Staff

Stores

Online Orders per month

Style / year

Customization

Starting Price

Up to 10

Up to 2

1,200

200

None

from 350 per month

Unlimited

Up to 20

10,000

Unlimited

None

from 1,900 per month

Unlimited

Unlimited

Unlimited

Unlimited

Unlimited

from 2,800 per month
Start the conversation
Enterprise
Implement in weeks
Click here to start the conversation
Let's talk about
Lite
Enterprise
Name
*

Email
*

Company
*

Country
*

Message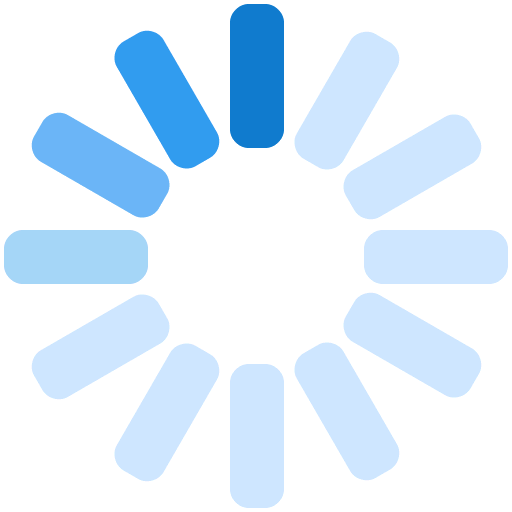 Start Conversation