Would you like to Multi Channel your sales stream?
Download our "How to Guide" to developing an effective Multi Channel selling platform across your fashion label
* Please enter valid email
A guide to Omni channel selling
with Indigo8 Fashion Software Solutions
---
Thank You! The Omni Channel Guide has been sent to your email.
Return to Home
How we help grow fashion labels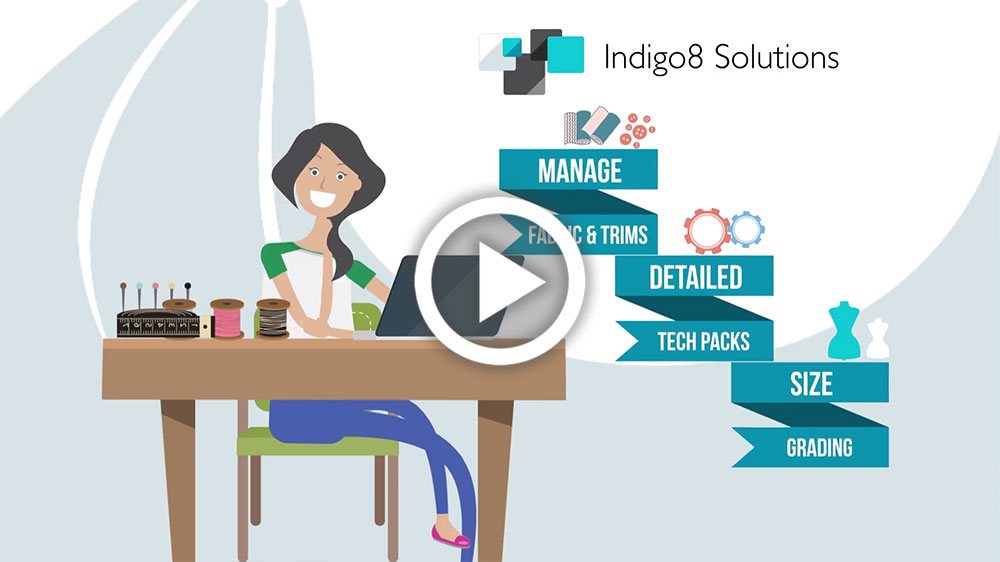 Sign up

and we'll keep you up to date with our products and new releases!

Email

*

First Name

Last Name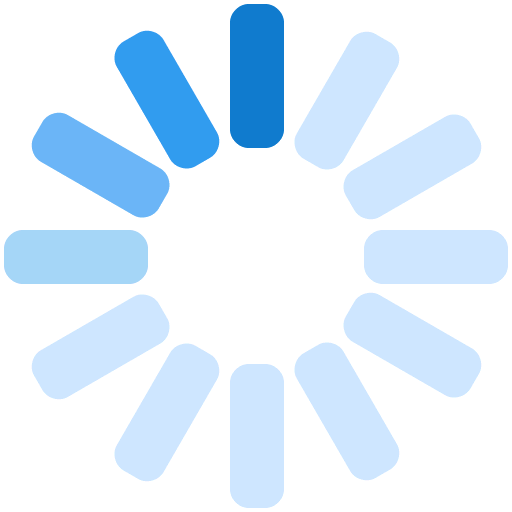 Complete omni-channel software for the fashion and apparel industry
Whether you're a start-up or an established brand Indigo8 can integrate multiple channels and run your entire business from one place
Request a Demo
Learn More

Design
Digitizing your styles, Fabrics, Trims, Bill of Materials and more! Indigo8 guides you to build your styles more easily, saving 100s of hours
Production
Stay on top of your supply chain. With indigo8 you can streamline your production process down to a few simple clicks
Wholesale

Easily manage Sales Orders, Purchase Orders, Invoices and your Warehouse, with our Intuitive Visual Interface

Retail

Get your stores organised and grow your retail business with our fully integrated retail POS, which includes Loyalty, Layby, VIP's and more

Ecommerce

Shopify, Magento, WooCommerce and BigCommerce enabled website? We seamlessly integrate to save you time and keep your stock levels inline
Multi Channel Warehouse and Inventory Management
Indigo8 build cost-effective, cloud based, end-to-end solutions for fashion companies. Our fashion focus means that your entire operation can be managed in one simple solution, with the help of our friendly, accomplished staff.

While we are a brilliant inventory solution, we are so much more! workflows such as Tech packs, fabrics, costing, sample management, sales, purchasing and production are all catered for.

Omni channel operations that need to constantly push product and maintain synchronised inventory levels across many platforms (web sites, pos systems, EDI, others) gain significant time and cost benefits when running Indigo8.


How we help grow fashion labels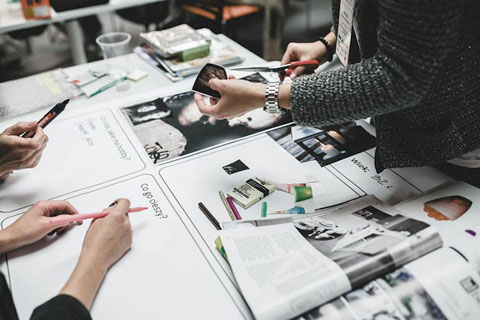 CREATE
Get control of product development and let our fashion business software help you manage samples, components, prices and purchasing.

Indigo8 creates powerful, easy-to-use software solutions for wholesale, apparel and fashion brands who want to organise their daily operations.

We aim to do this at the lowest price possible. Our Lite software solution starts at just $189.00 USD per month, and is perfect for running a small fashion business better.

As you grow we have an Enterprise solution, which can be customised to suit your business's needs, efficiently managing hundreds of users.
SELL
Process indent or stock orders from anywhere you are using a PC, Mac or even an iPad. We enable you to work seamlessly with agents, empowering your business.

Designed to manage your daily business operations, Indigo8 stores all of the styles and products you develop and sell. We also manage samples, costing and sales processes.

Indent orders are automatically consolidated to maker orders, making them clearer and simpler. Accept stock into the warehouse to manage inventory and distribution of associated sales orders.

Invoicing is managed with ease! We have full integration with major e-commerce platforms, such as Magento, Shopify and Big Commerce.

If you have your own brick and mortar retail store(s) we also have a fully integrated Point of Sale solution for you, available for iPad and PC.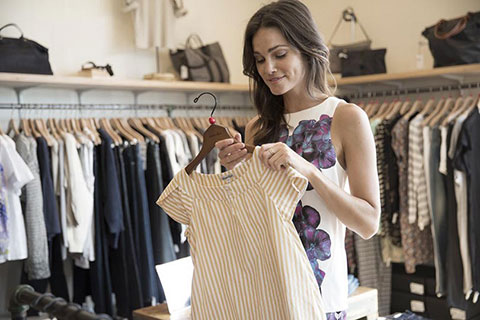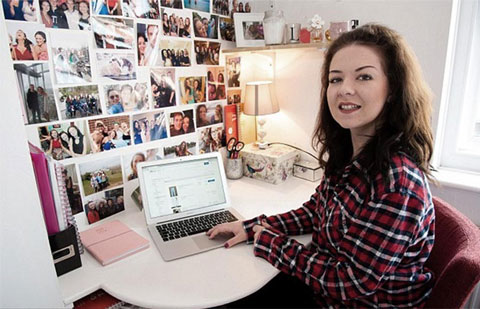 CONNECT
This is what business is all about! The better you connect with customers, suppliers, agents and the web, the easier it is for you to do business and to grow.

Connect with your customers through our omni-channel enabled system; you can keep your retails store's, e-commerce website and fashion marketplace stock at the correct levels at all times! Perfect for store's knowing what stock is available, and from where, as well as online shoppers only being able to buy available stock.

Visual, intuitive interfaces are what we are famous for and this shines through in both our Enterprise and Lite fashion business systems, to the point where our Lite system can be learned in just four training sessions; increasing staff uptake and business savings in a shorter time-frame.
GROW
While you need time to grow a fashion business, time can be one of the hardest things to get when you have the day-to-day needs of running a business to focus on.

Indigo8's fashion business solutions are here to help solve this problem. By enabling you to digitize your styles, and their colours and sizes, you will be able to create time-saving efficiencies throughout your current business – from style entry, Sales Orders, Puchase Orders and invoicing customers to holding fabrics and trims, grading styles, the generation of costings and tech packs from a Bill of Materials and more.

With Indigo8 you will be able to get the time you need to grow your business.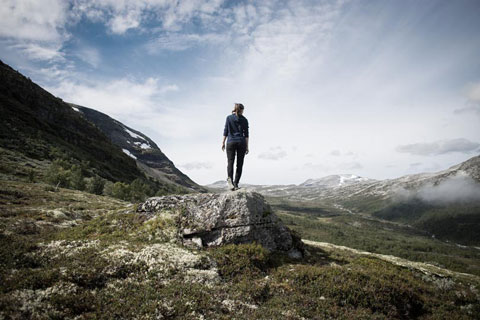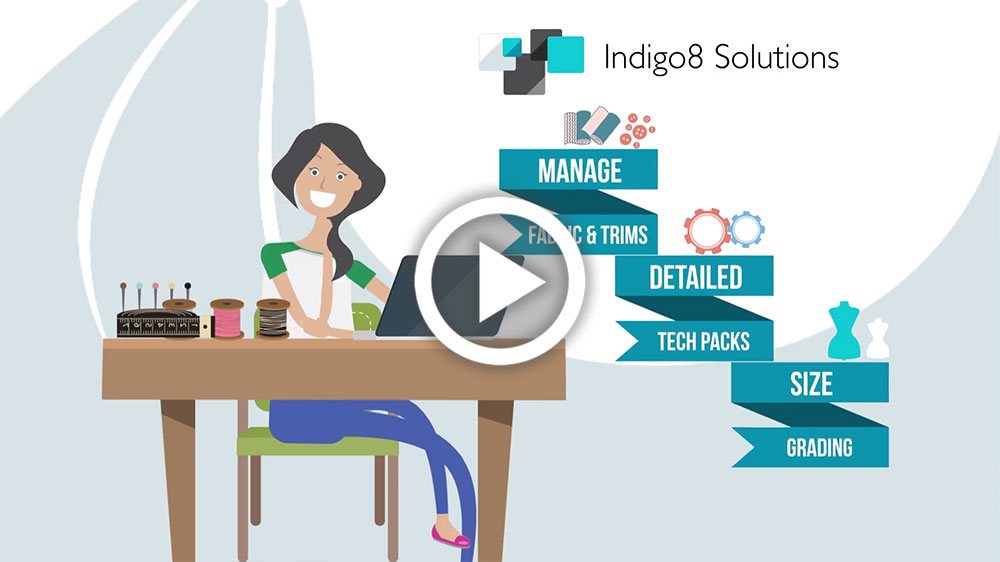 Work from anywhere, on PC or Mac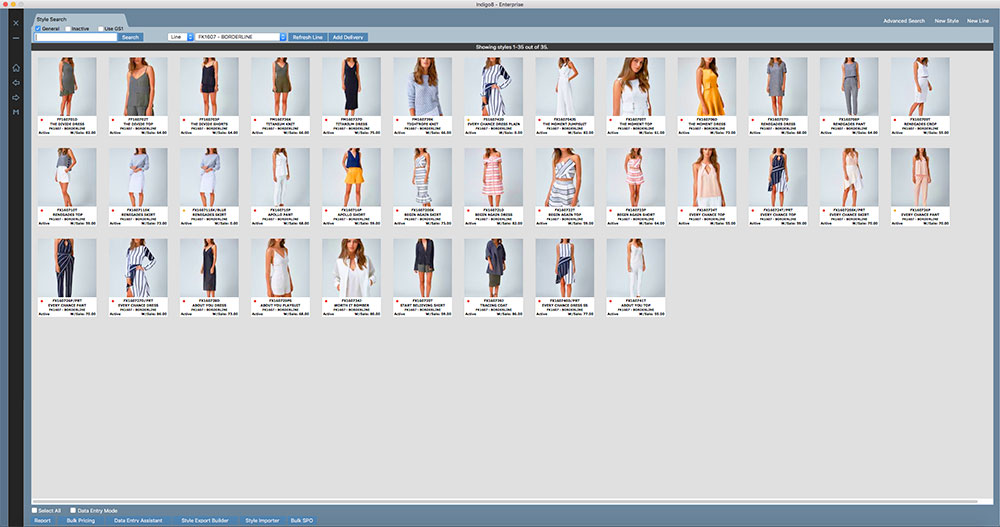 Indigo8's Lite fashion business system is perfect for small fashion businesses and wholesale companies alike. Indigo8 Lite will hold all of your style information, build Sales Orders, generate consolidated Purchase Orders for your suppliers, warehouse stock and invoicing of customers.

Starting from as little as $189 per month, with Indigo8 Lite even the smallest fashion company can afford to get organised

Our Enterprise fashion business system has everything the Lite system has and so much more…

As your fashion company grows and changes, so will your system requirements. Hold fabrics and trims. Grade styles. Generate costings and tech packs from a Bill of Materials.

As your fashion company will have it's own specific needs, our Enterprise system has been designed to be customised to meet these specific needs, ensuring a software solution that will create many efficiencies within you business, saving you hundreds of hours a year.

Our Agent App is a sales tool for sales agents to receive products from any Indigo8 Enterprise system account.

When Sales Agents are at an Expo or showing, they can use it to take orders in a beautiful yet efficient manner, that empowers both the agent and the customer via a clear, simple and visual interface.

The Sales Orders are then sent automatically back to the brand, creating a seamless ordering network that we call AGENT CONNECT.

Pret-a-Pos is a leading point of sale system designed specifically for retail stores servicing the fashion and apparel industries.

Giving you the ability to capture customer information, generate gift vouchers, run promos, mark as VIP and integrate with MailChimp and when you add stock, it will be with all colour and sizes by style, Pret-a-Pos has become the first choice for growing fashion labels.

With no set-up fee, and only $135 per month, Pret-a-Pos may be the most affordable fashion retail software on the market!
Start the conversation today
Enterprise
Implement in weeks
Click here to start the conversation
Let's talk about
Lite
Enterprise
Name
*

Email
*

Company
*

Country
*

Message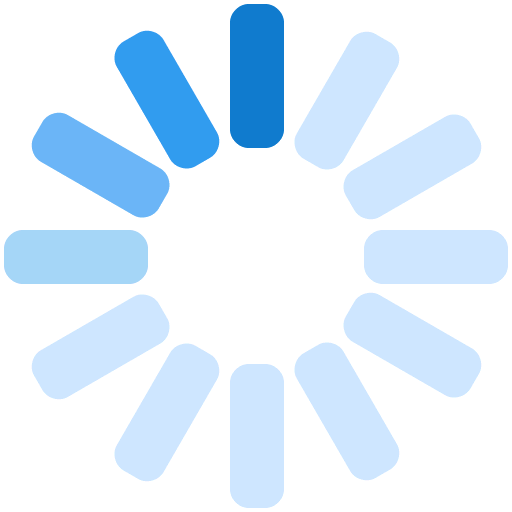 Start Conversation