Sign up

and we'll keep you up to date with our products and new releases!

Email

*

First Name

Last Name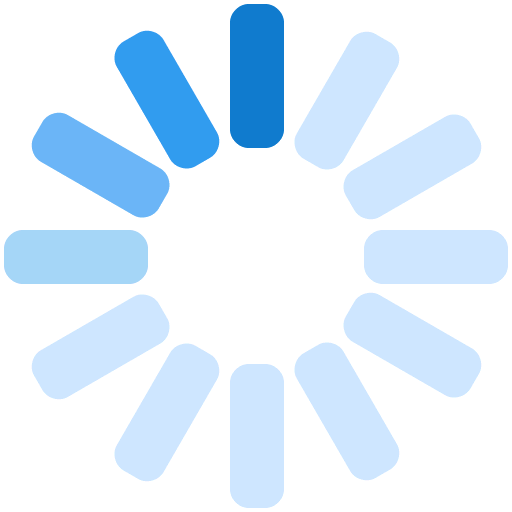 We Make Selling Online Easy
Omni-channel capability at your finger tips
Request a Demo
Learn More


Synchronize Stock
Across All Stores

Access Store Inventory
On-line

Process Web-Sales
from Retail POS

Seamless Integration
with AusPost, CouriersPlease, TNT, Fastaway, DHL and Startrack
Indigo8 is one of Australia's largest suppliers of software solutions to the fashion and wholesale industries. We can manage all your indent, stock services, purchasing, web stores and retail operations from one integrated platform.

With Indigo8 systems you will be able to quickly, and easily, upload your style information, images and stock levels to your e-commerce site. No more having to log into multiple online stores, and fashion marketplaces, as Indigo8 enables you to set-up connections to the online selling platforms you use. Once you have connected Indigo8 to the likes of The Iconic, a WooCommerce store, Shopify, Magento and more, you will be able to upload, and update, the sales information with a few mouse clicks.

Stop spending hours keeping track of your online selling channels and get a great fashion software solution to keep your fashion business running smoothly.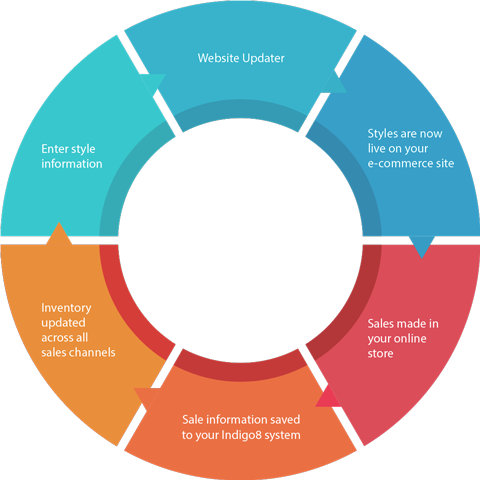 As you can see, Indigo8 connects you to your online channels in a way that will ensure you inventory levels are maintained across all of the e-commerce platforms you use to sell online through. If you have a store, or sell through agents, we can connect those as well, creating a true omni-channel instrument.
Product Integration
Manage products with ease. Our fashion system dramatically reduces your data entry by sharing product information across multiple platforms you use every day. With Indigo8's fashion system you can import and export styles, sales orders, invoices etc to eg. A wholesale platform, your online store, bookkeeping platform and more. We truly help you manage the vast majority of your back-end needs from the one central location.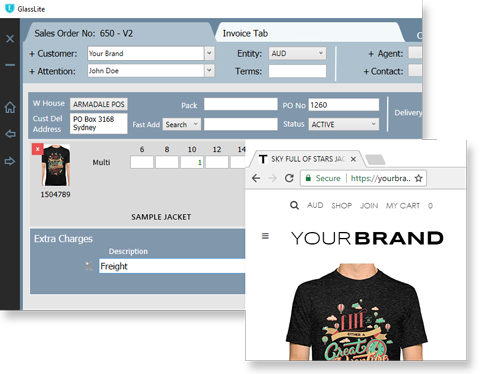 Web Order Integration
Our seamless website integrations enable you to manage the online side of your business from within a single interface.

Indigo8 enables you to enter your style, and related, information a single time. You can then upload this to Shopify, Big Commerce, Magento and WooCommerce in a manner that is very quick and easy, easier than if you had to enter it into these online selling platforms directly.
Synch Inventory
To ensure your staff and customers always have up-to-date information, whether in head office, in a retail store or looking to make a purchase on your website, our fashion system keeps your inventory up-to-date with automatic, live inventory synchronising. No having to ring around to check stock levels, we take care of it all for you.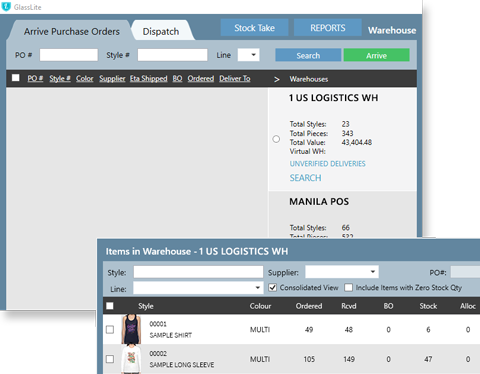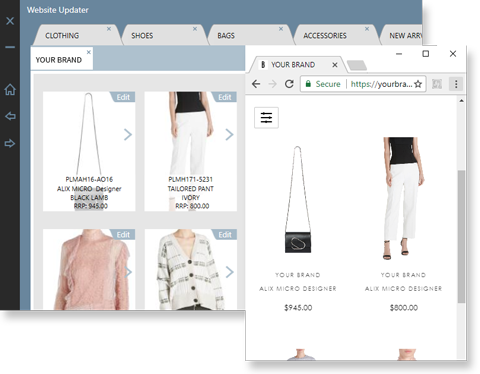 Visual Merchandising
Our unique visual interface enables you to merchandise your e-boutique and manage style information more effectively than with any other system. Once you have filled out the style information in Indigo 8 Lite or Indigo8 Enterprise, all of this information will be uploaded to your online shop, along with style photos and stock levels, all at the click of a button.
Some labels that run on our fashion system
There's currently no item available on this filter
Indigo8's Lite fashion business system is perfect for small fashion businesses and wholesale companies alike. Indigo8 Lite will hold all of your style information, build Sales Orders, generate consolidated Purchase Orders for your suppliers, warehouse stock and invoicing of customers.

Starting from as little as $129 per month, with Indigo8 Lite even the smallest fashion company can afford to get organised

Our Enterprise fashion business system has everything the Lite system has and so much more…

As your fashion company grows and changes, so will your system requirements. Hold fabrics and trims. Grade styles. Generate costings and tech packs from a Bill of Materials.

As your fashion company will have it's own specific needs, our Enterprise system has been designed to be customised to meet these specific needs, ensuring a software solution that will create many efficiencies within you business, saving you hundreds of hours a year.

Our Agent App is a sales tool for sales agents to receive products from any Indigo8 Enterprise system account.

When Sales Agents are at an Expo or showing, they can use it to take orders in a beautiful yet efficient manner, that empowers both the agent and the customer via a clear, simple and visual interface.

The Sales Orders are then sent automatically back to the brand, creating a seamless ordering network that we call AGENT CONNECT.

Pret-a-Pos is a leading point of sale system designed specifically for retail stores servicing the fashion and apparel industries.

Giving you the ability to capture customer information, generate gift vouchers, run promos, mark as VIP and integrate with MailChimp and when you add stock, it will be with all colour and sizes by style, Pret-a-Pos has become the first choice for growing fashion labels.

With no set-up fee, and only $135 per month, Pret-a-Pos may be the most affordable fashion retail software on the market!
Start the conversation today
Enterprise
Implement in weeks
Click here to start the conversation
Let's talk about
Lite
Enterprise
Name
*

Email
*

Company
*

Country
*

Message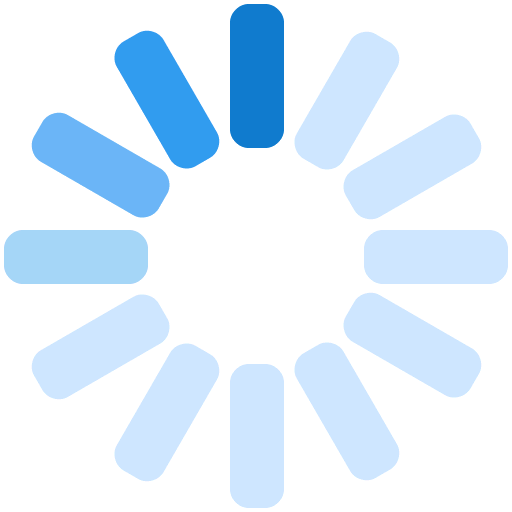 Start Conversation